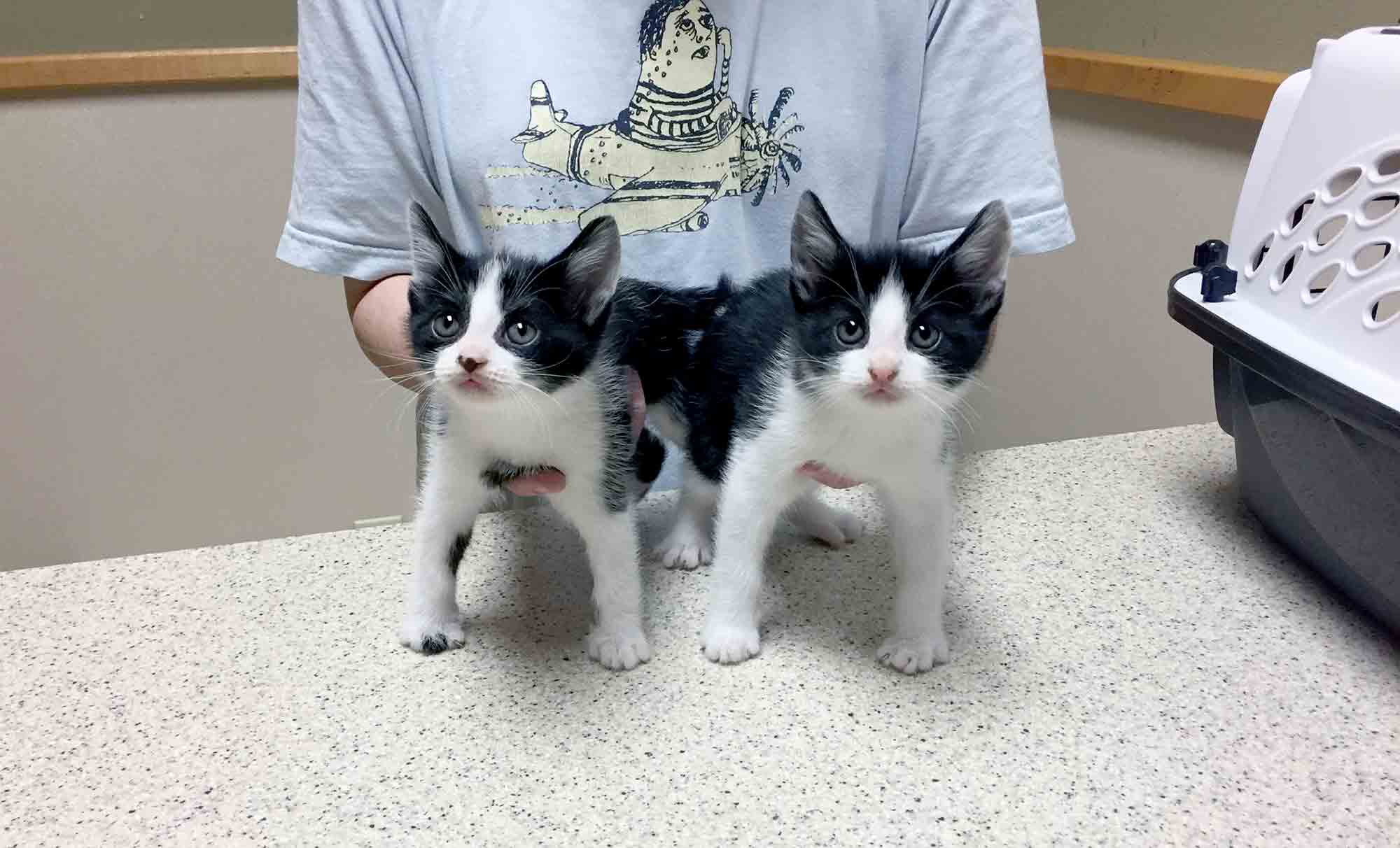 We understand how important your pet is to you and your family. At Milton Animal Hospital, we strive to ensure that all animals live healthy, happy lives. Our wellness programs are highly comprehensive and customized to address the risks of our region. We use the most recent medical information available. Our experienced staff is committed to providing exceptional care and educating pet owners on ways to protect your pet against illness and promote overall wellness.
Physical examinations
Physical examinations are an essential part of any wellness regimen. At Milton Animal Hospital, we take pride in providing thorough exams for cats and dogs. During each physical exam, we perform the following:
Recording of vital signs, such as weight, temperature, heart rate, and respiratory rate
Evaluate the eyes, ears, oral cavity, heart, and lungs
Feel the abdominal organs such as liver, kidneys, spleen, bladder and intestines
Examine skin and hair coat health
Assess overall mobility and pain
Results of the exam are addressed in-depth, and recommendations are individualized to your pet's age, health, and lifestyle.
Please contact us if you have any questions about your pet's physical examination.
Vaccinations
As with physical exams, vaccines are an important part of your pet's overall health. Our clinic offers a range of vaccinations for pets. All recommendations are customized to meet your animal companion's specific needs and address the particular risks of our region.
Common vaccines for dogs include:
Bordetella (Kennel Cough)
Canine adenovirus (CAV)
Canine Influenza (H3N2, H3N8)
Distemper, Hepatitis, Parvo, Parainfluenza (DHPP)
Leptospirosis
Rabies
Common vaccines for cats include:
Feline Calicivirus (FCV)
Feline Herpesvirus 1 (FHV1)
Feline Leukemia (FeLV)
Feline Panleukopenia Virus (FPV)
Rabies
Rhinotracheitis Virus
Parasite prevention
Protection against common pests, such as fleas or ticks, is essential to your pet's overall wellness. At Milton Animal Hospital, we provide customized parasite prevention programs for your animal companion, which include:
Flea and tick prevention
Heartworm prevention
Intestinal parasite treatment and prevention
Education on pest prevention
We also provide recommendations on parasite prevention products, which are available for purchase through our in-house pharmacy.
Behavioral counseling
Behavior issues can be challenging for pet owners. At Milton Animal Hospital, our veterinarians and staff are experienced in the daily difficulties of managing your animal companion's behavior. Our customized behavioral counseling consists of the following:
Comprehensive examination and diagnostic testing to rule out a medical cause for undesirable behavior
Design and implementation of a behavior plan for you and your pet
Education on behavior modification
Prescription of medication, if needed, to aid in managing behavior problems
Referral to a behavior specialist
Pain management
Pet owners never want to see their beloved animal companion suffer, and neither do we.  We provide comprehensive recommendations to manage your pet's pain, whether temporary or chronic.  These recommendations may include dietary management and exercise for weight control, anti-inflammatory or other pain medications, adequan injections, and laser therapy.
Cold laser therapy uses infrared light to penetrate tissues and stimulate healing at the cellular level. Using varying frequencies of light energy, therapy laser is highly effective for:
Decreasing pain, inflammation and swelling
Increasing tissue metabolism to speed healing following surgery or trauma
Helping to control infection by killing bacteria and viruses
It is highly recommended as adjunct therapy for acute or chronic pain involving muscles, connective tissues and joints.
Microchipping
Your pet's safety is an important part of his or her overall wellness, which is why we offer microchip implantation for cats and dogs. A quick and relatively painless procedure, microchipping involves placement of a scannable chip under your pet's skin by a veterinarian. This scannable chip stores a unique number used to access a national database that connects your pet to your contact information. In the unfortunate event that a pet is lost, shelters and clinics around the country can easily scan the microchip to identify and reunite the pet with its owners, quickly and safely.
Boarding and spa
Going on vacation? Milton Animal Hospital offers boarding and spa services. Our friendly staff takes pride in providing your pet with special attention, whether it's a multiday boarding stay or quick spa treatment.
We offer boarding for dogs and cats, with a range of kennel sizes available. Blanket, bowls, and food are provided. Dogs are walked multiple times per day and extra care is taken to ensure your pet is happy and comfortable.
Spa services may be purchased individually or as packages, including ear cleaning, nail trimming, anal gland expression, bathing, and brushing. Sanitary cuts and trims are also available on request.
I can tell the people working here love their job and especially the animals and especially my kitty!! Thank you for your T.L.C. — Shayne F
The staff is always very helpful and friendly! ☺ — Ashley W
Love you guys! Always nice ☺ — Raven J
Doctors and Staff, Thanks you so much for the lovely and thoughtful message from all of you. It definitely helped us through this difficult time. I know Midnight was in good hands! Thank you so much. I will definitely recommend your services to others. — Naomi C