Meet Dr. Loper
Dr. Dan Loper

Owner, Veterinarian
Dr. Loper is the proud new owner and Medical Director of Milton Animal Hospital. He attended the Univeristy of Illinois, in Urbana Champaign. There he recieved a Bachelor's degree in animal science with a focus on Veterinary Medicine. After undergrad, he worked at a local veterinary clinic as a Veterinary Assistant before being accepted to the University of Illinois School of Veterinary Medicine. After graduation he spent the better part of a decade practicing in central Florida at a busy 14 doctor referral practice. He has a special interest in soft tissue surgery, exotic animal medicine, and preventative care.
In his spare time, Dr. Loper enjoys exploring the great outdoors; some of his hobbies include fishing, kayaking, and hiking. He has always had a special interest in exotic animals such as reptiles, birds, rabbits, pocket pets and, of course, he loves working with cats and dogs.
He currently only has one furry family member, a beautiful gray tabby cat named Belle, or Bella Bear. He also maintains multiple fish tanks and an extensive reptile collection, which consists of mostly rescue animals.
Meet Dr. Mills
Dr. Mandy Mills

Veterinarian
Dr. Mandy Mills graduated from Iowa State University College of Veterinary Medicine in 2016. Prior to veterinary school, she attended the University of Iowa and recieved a Bachelor's degree in biology with a focus on pre-veterinary medicine. After graduation, she practiced small animal medicine in Omaha,NE and later in Solon, IA. She has a special interest in small animal medicine, dermatology, and preventitive care. She places a strong focus on building lasting relationships with her clients.
In her spare time, Dr. Mills enjoys spending time with her family, reading, and spending time outdoors. Her main hobby includes catering to every need of Dasher, her miniature Australian Sheperd.
Meet Dr. Husted
Dr. Sandra Husted

Veterinarian
Dr. Husted is a 1987 graduate of the Virginia-Maryland Regional College of Veterinary medicine doctoral program. She attended the University of Virginia and Virginia Tech, and holds a Bachelor of Science Degree in Biology, a Master of Science Degree in Microbiology, and a Doctor of Veterinary Medicine degree from Virginia Tech. She has over 30 years experience in small animal medicine and surgery. She has owned and served as Medical Director of Milton Animal Hospital since 2003, and has worked hard to make the name synonymous with quality veterinary care. Her special interests include general and laser surgery, dental surgery, veterinary pediatrics, and client relationships.
Dr. Husted served for 4 years on the Board of Directors of the American Animal Hospital Association, and is committed to the standards of excellence for which the Association stands. She has also served on the AAHA Animal Health and Welfare Committee, the AAHA Referral and Specialty Task Force, and served as Chair of the AAHA Foundation.
In her spare time she enjoys spending time with her family, riding her Quarterhorse "Tex", or traveling and exploring the West. Her newest furbaby is "Sir Oakley of Foxwood" (pictured) a Boston Terrier
Dr. Husted is also an accomplished singer and songwriter with 3 recorded albums. She currently sings with the Sugar Beach A Cappella Chorus based in Niceville, and with C Waves barbershop quartet and The Sandpipers barbershop quartet.
Our Staff
Talor Cason

Veterinary Assistant
This is Talor. She joined the Milton Hospital Team back in November of 2021. She was born and raised in Florida. She started out as a kennel technician and is currently a fantastic Veterinary Assistant. She is in school to become a Certified Veterinary Technician. Talor enjoys spending time with her fur babies: Riley, Harley, and Ashes. Talor enjoys going to the beach, walking with her furry family members, and watching sunset.
Jill Gaskin

Lead Client Service Representative
This is Jill. She has been working in the veterinary field since 2004 in various roles. She started with us at Milton Animal Hospital in April of 2022 as our lead receptionist and is doing an amazing job! She has two cats (Avacat and Jacky) and a dog named Scarlett. In her spare time she likes to hang out with her children and she loves to go to the beach. She is also a talented cook.
Hannah Peeples

Veterinary Assistant
This is Hannah. She joined the Miton Animal Hospital team in August of 2022. She is from Georgia but has turned over a new leaf in Milton and now considers this her home. She is one of our veterinary assistants and has been in the field for over 3 years. In high school she took a path that helped her discover the love of the veterinary field. She has gotten to where she is today through hard work and never giving up. She likes to spend her time off with her boyfriend, Josh, and beautiful husky, Red. She also has a rabbit, two ball pythons, and a bearded dragon.
Steph Somers

Veterinary Technician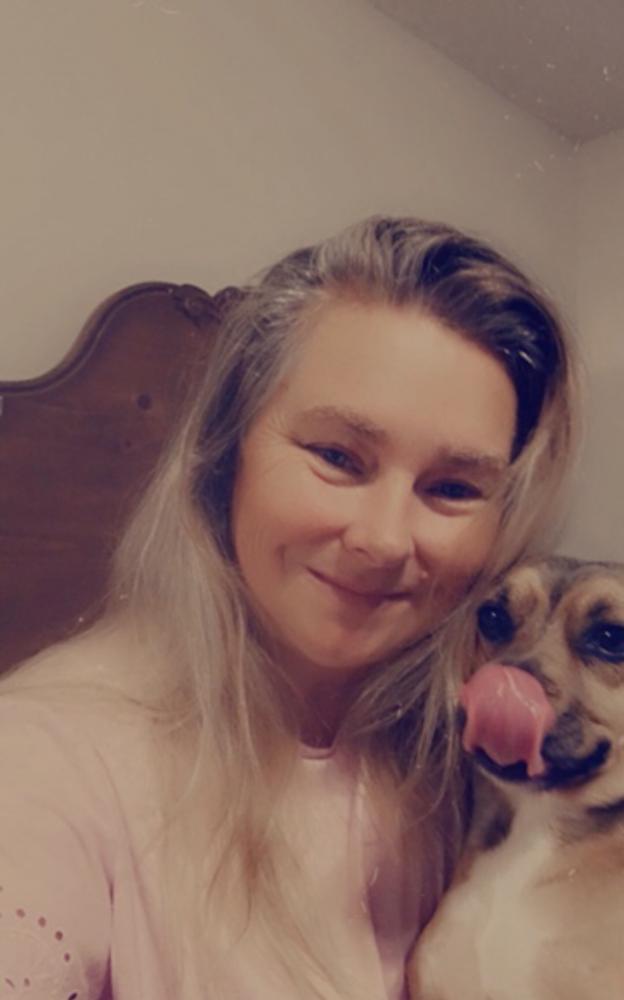 This is Steph. She recently joined Milton Animal Hospital and comes with 7+ years of experience as a surgical and dental technician. Steph was raised on a farm in Kentucky where she developed a love of horses, chickens, and goats. She now enjoys her new work environment and team. Outside of work hours, Steph enjoys spending time on the water fishing, boating, and camping with her awesome man friend. She also enjoys spending amazing times with her grandchildren in Kentucky.
Morgan Carder, Captain

Veterinary Technician
Morgan joined our team in January 2022. She has been in the veterinary field since 2017. In May of 2019 she received certification in Veterinary Assisting as well as Veterinary Reception. Morgan is a Missouri girl living in a Florida world. She moved to the sunshine state in 2019 with her husband, Robbie. They have 3 dogs-Thor (Great Dane), Copper (Border Collie), and Gus Gus (Great Dane). Morgan has a special love for large breed dogs of all kinds. She has a special interest in surgery, but also enjoys seeing clients and helping in exam rooms as well. Outside of work, Morgan can be found at the beach or hanging out with friends and family on the weekends.
Mady Fox, Pug Life

Veterinary Technician/Lab Technician
This is Mady. She joined the Milton Animal Hospital team in May of 2021. She is a native of Pennsylvania, who impulsively moved to Florida in 2019. She has an Associates degree in biology and is currently in school working on her Bachelors Degree in Medical Laboratory Sciences. She has a special interest in laboratory sciences and has excelled in learning veterinary cytology skills in our in-house lab. Mady is extremely sarcastic and is the "class clown". Mady has three pets at home: Rudi-B, Blue, and Chewy. In her spare time, she enjoys being at home and spending time outside on the porch with her pups. Occasionally hanging out with friends is on her to do list as well.
Kaitlyn Hall

Veterinary Assistant
This is Kit, she started with Milton Animal Hospital in September of 2021. She has enjoyed every moment spent with our doctors and staff, learning and helping animals. Her mom has been in the veterinary field for 20 years, which is what got her interested in vet medicine originally. She is from a Navy family that was stationed in Hawaii for 8 years before moving to Florida. She is currently working on online courses to become a certified veterinary technician. She loves to stay active with her 2 year old daughter, rambunctious puppies, and kitten.
Brianna Petrulli

Veterinary Technician
Bri has been a vet tech at Milton Animal Hospital since January of 2022. She has been a veterinary technician for over 5 years and has worked with both large animals, small breed animals, as well as exotics. She has 3 cats-Merle, Maggie, and Charlie. She has a ball python named Nelson, and she has 18 chickens. She is currently in school to become a Certified Veterinary Technician. In her spare time she enjoys being with her daughter Hadley Jo and all of her fur babies.
Ashlee Tuttle

Veterinary Assistant/Receptionist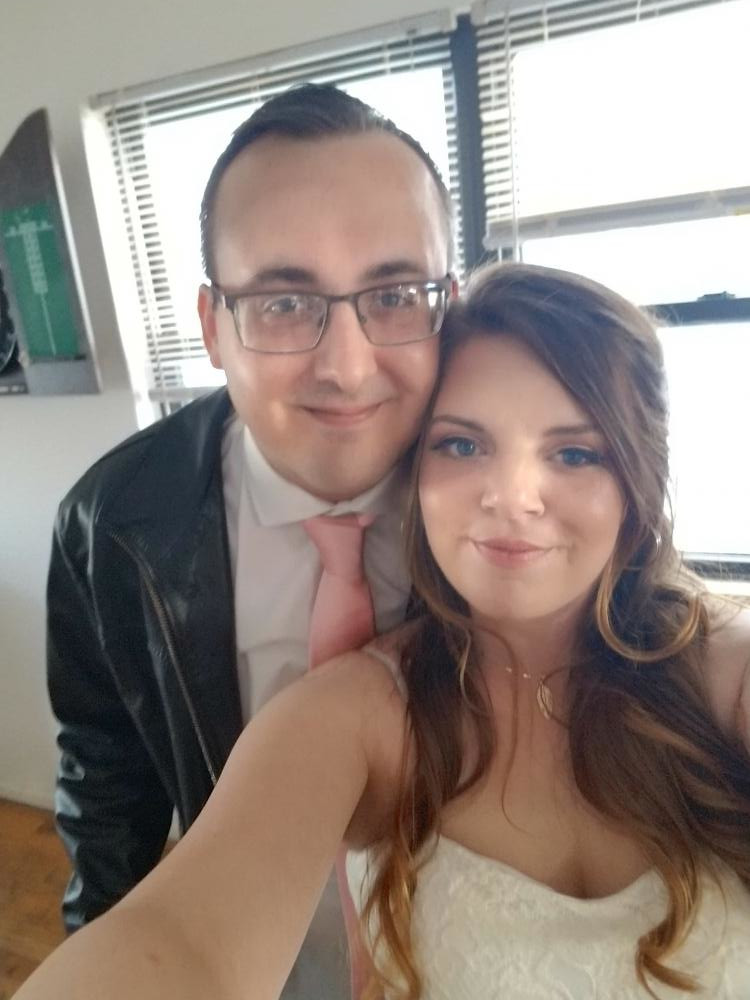 Ashlee joined us at Milton Animal Hospital in May of 2021. She started out as one of our talented customer service representatives. Despite starting out with very little experience in the veterinary field, through her hard work and determination she has blossomed into a wonderful and reliable veterinary assistant.
Outside of work, Ashlee's life revolves around her amazing family, which includes her loving and supportive future husband, their 14 year old son, and their six(!) dogs. Willie- a pitbull mix, is her favorite (but shhh don't tell the others), Queen-a German Longhair Pointer/Catahoula mix, and thier 4 offspring: Goldie, Koopa, Khan, and Misty.
After the end of a long day, when things finally settle and get quiet for the night, is when Ashlee finds herself most at peace and forgets the worries of the world by indulging in her crochet projects.
Lynn

Technical Supervisor/Manager
Lynn is owned by quite the "fur family" consisting of her five dogs: Nikki the Yorkie, Gus the Lab, Brawny the Cattle dog, Chrissy the German Shepherd, & Kane the Dane. She also has two lovable felines, Sophie & Abigail. Lynn joined our Milton family in 2015 but has devoted her life to caring for animals from the start. She was the child who played veterinarian with her stuffed animals and followed her passion to volunteering during her teen years and eventually found her niche being a veterinary technician. She has a passion for client education and the care of your best friends and companions. Lynn was an Army brat and has lived a little bit of everywhere across the country, but she has finally settled into Milton and enjoys spending her free time with her son & daughter. Fun Fact! Despite loving sunny Florida, Lynn also enjoyed living in Alaska as a teenager and working with Dr. Dee from the Animal House featured on Animal Planet.
Katrina

Certified Veterinary Technician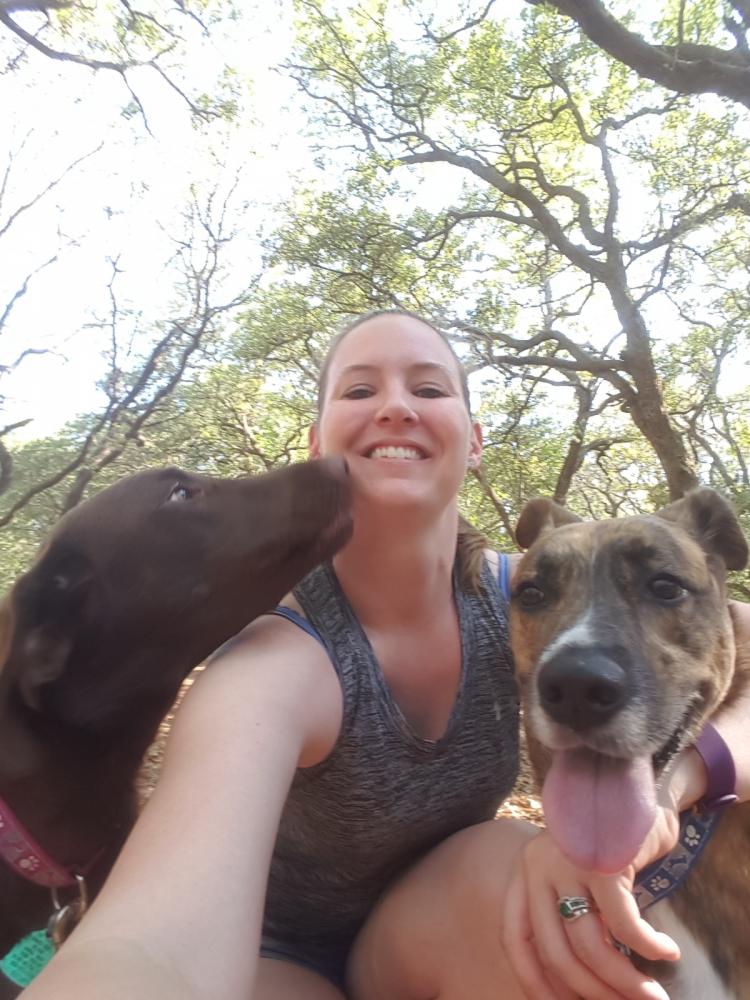 Katrina joined our team in February 2013. She is from Payson, AZ. and joined the Navy right after high school. After spending 10 years in the Navy, Katrina and her family now call the Milton area home. Katrina is married to her wounderful husband and they have an amazing son and a beautiful little girl. They have 4 dogs: Lebeau a catahula mix, Cayenne a choclate lab, Ozzy a pit mix, and Easa a German Shorthaired pointer. Katrina and her family love being in the woods camping. She is an amazing baker and enjoys making eveyone a special treat on their birthday. You will find her and her family cheering on the New Orleans Saints every season. Katrina is our Certified Veterinary Technician. Katrinas biggest accomplishments are being a mom, getting her Vet Tech Certification, and being in the Navy. If you ask her where she will be in 10 years, she will tell you traveling with her husband.
Sarah Jo

Lead Veterinary Assistant
Sarah Jo joined our team in March of 2020. She has been working with animals since 2016 as a Veterinary assistant in Pensacola. Sarah tried other fields and options but found that her true passion was in the Veterinary industry. She hopes to eventually attend school to become a Certified Veterinary Technician. Sarah is a Mississippi girl at heart but doesn't plan on trading her Florida roots anytime soon. She enjoys long Jeep rides down the beach or on the backroads in Blackwater. In her off time, you will find her spending her days with Lane, her Fiance, their son, Kayson and their Staffy pup, Mako.
I can tell the people working here love their job and especially the animals and especially my kitty!! Thank you for your T.L.C. — Shayne F
Awesome as usual! Thanks! — Dunkel
Dr. Husted and Staff, Thanks you so much for the lovely and thoughtful message from all of you. It definitely helped us through this difficult time. I know Midnight was in good hands! Thank you so much. I will definitely recommend your services to others. — Naomi C
Love you guys! Always nice ☺ — Raven J