Meet Dr. Husted
Dr. Sandra Husted
Dr. Husted is a 1987 graduate of the Virginia-Maryland Regional College of Veterinary medicine doctoral program. She attended the University of Virginia and Virginia Tech, and holds a Bachelor of Science Degree in Biology, a Master of Science Degree in Microbiology, and a Doctor of Veterinary Medicine degree from Virginia Tech. She has over 30 years experience in small animal medicine and surgery. She has owned and served as Medical Director of Milton Animal Hospital since 2003, and has worked hard to make the name synonymous with quality veterinary care. Her special interests include general and laser surgery, dental surgery, veterinary pediatrics, and client relationships.
Dr. Husted served for 4 years on the Board of Directors of the American Animal Hospital Association, and is committed to the standards of excellence for which the Association stands. She has also served on the AAHA Animal Health and Welfare Committee, the AAHA Referral and Specialty Task Force, and served as Chair of the AAHA Foundation.
In her spare time she enjoys spending time with her family, riding her Quarterhorse "Tex", or traveling and exploring the West. Her newest furbaby is "Sir Oakley of Foxwood" (pictured) a Boston Terrier
Dr. Husted is also an accomplished singer and songwriter with 3 recorded albums. She currently sings with the Sugar Beach A Cappella Chorus based in Niceville, and with C Waves barbershop quartet and The Sandpipers barbershop quartet.
Our Staff
Lynn

Technical Supervisor/Manager
Lynn is owned by quite the "fur family" consisting of her five dogs: Nikki the Yorkie, Gus the Lab, Brawny the Cattle dog, Chrissy the German Shepherd, & Kane the Dane. She also has two lovable felines, Sophie & Abigail. Lynn joined our Milton family in 2015 but has devoted her life to caring for animals from the start. She was the child who played veterinarian with her stuffed animals and followed her passion to volunteering during her teen years and eventually found her niche being a veterinary technician. She has a passion for client education and the care of your best friends and companions. Lynn was an Army brat and has lived a little bit of everywhere across the country, but she has finally settled into Milton and enjoys spending her free time with her son & daughter. Fun Fact! Despite loving sunny Florida, Lynn also enjoyed living in Alaska as a teenager and working with Dr. Dee from the Animal House featured on Animal Planet.
Katrina

Certified Veterinary Technician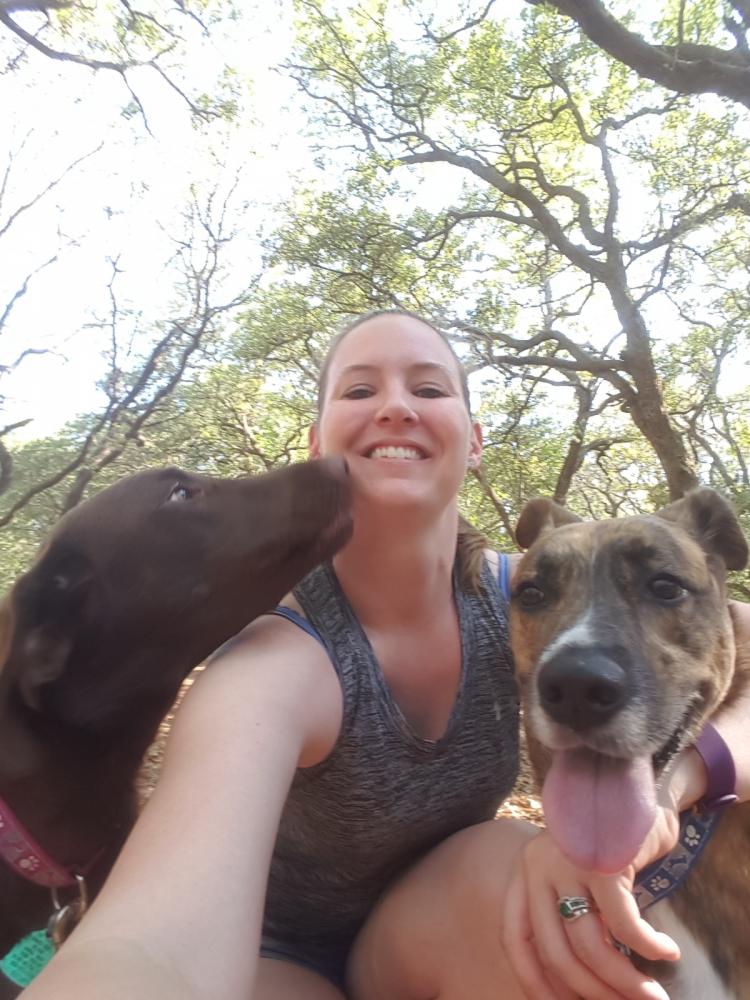 Katrina is from Payson, AZ. She joined the Navy right after high school. After spending 10 years in the Navy, Katrina and her family now call the Milton area home. Katrina is married to her wounderful husband and they have an amazing son and a beautiful little girl. They have 3 dogs: Lebeau a catahula mix, Cayenne a choclate lab, and Ozzy a pit mix. They also have a cat named Melfie. Katrina and her family love being in the woods camping. She is an amazing baker and enjoys making eveyone a special treat on their birthday. You will find her and her family cheering on the New Orleans Saints every season. Katrina is our Certified Veterinary Technician. Katrinas biggest accomplishments are being a mom, getting her Vet Tech Certification, and being in the Navy. If you ask her where she will be in 10 years, she will tell you traveling with her husband.
Joe

Kennel Technician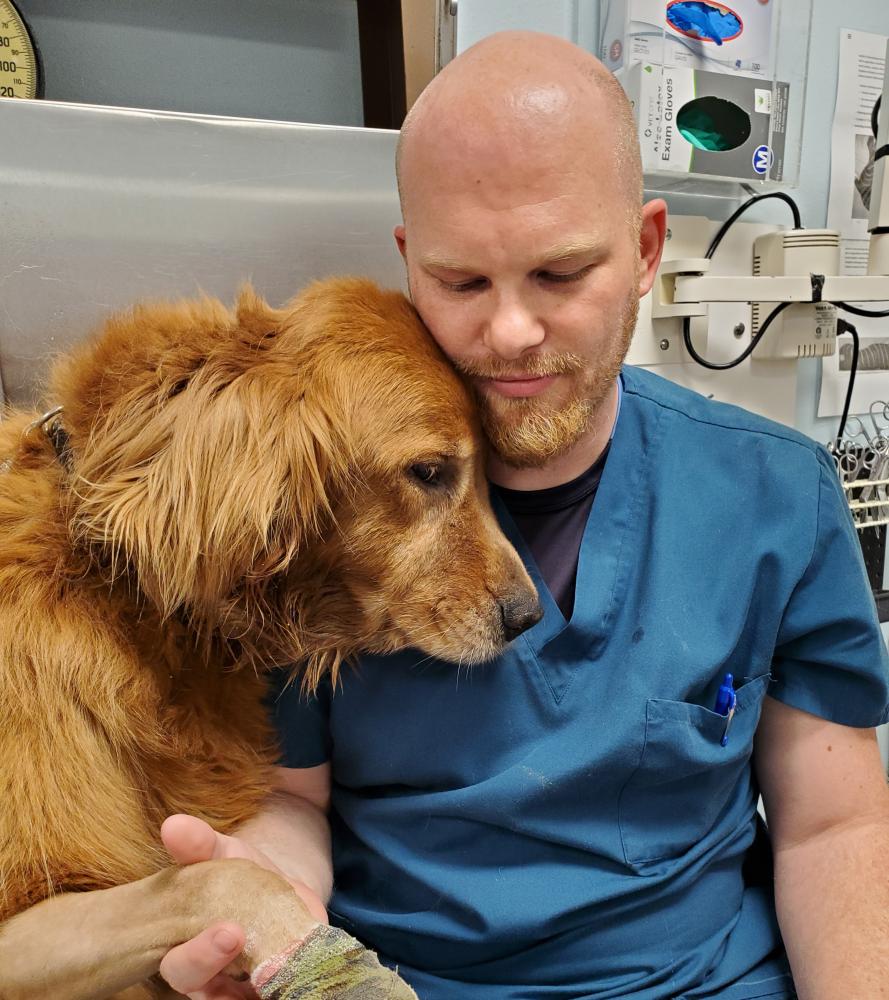 Joe is from Hobart, IN just outside of Chicago. Joe and his family have called the Pensacola area home for the past 3 years. Joe Is married and has 2 sons; Jayden and Landon. He has a Shar pei mix named Axle Rose, a lab named Gabbi and a cat named Shaddow. Joes biggest accomplishments are his boys. If he is not at work he is with them, singing Karaoke, or cheering on the Chicago Bears. If you asked him where he'll be in 10 years he would tell you that it will be him watching his boys play sports. Joe has been with Milton Animal Hospital since November of 2017.
Meagan

Receptionist
Meagan joined the M.A.H. team in November of 2019. She was born and raised in Milton but during football season you'll see her supporting the Auburn Tigers. She is a fur mom to two Australian cattle dogs: Aerie and Meeko. She also has a cat named Figaro. She began her career in the Veterinary field as a kennel technician in 2013 and has been working her way up since. When Meagan is not working, she is at home spending time with her son and boyfriend soaking up every little moment together.
Jenn

Veterinary Technician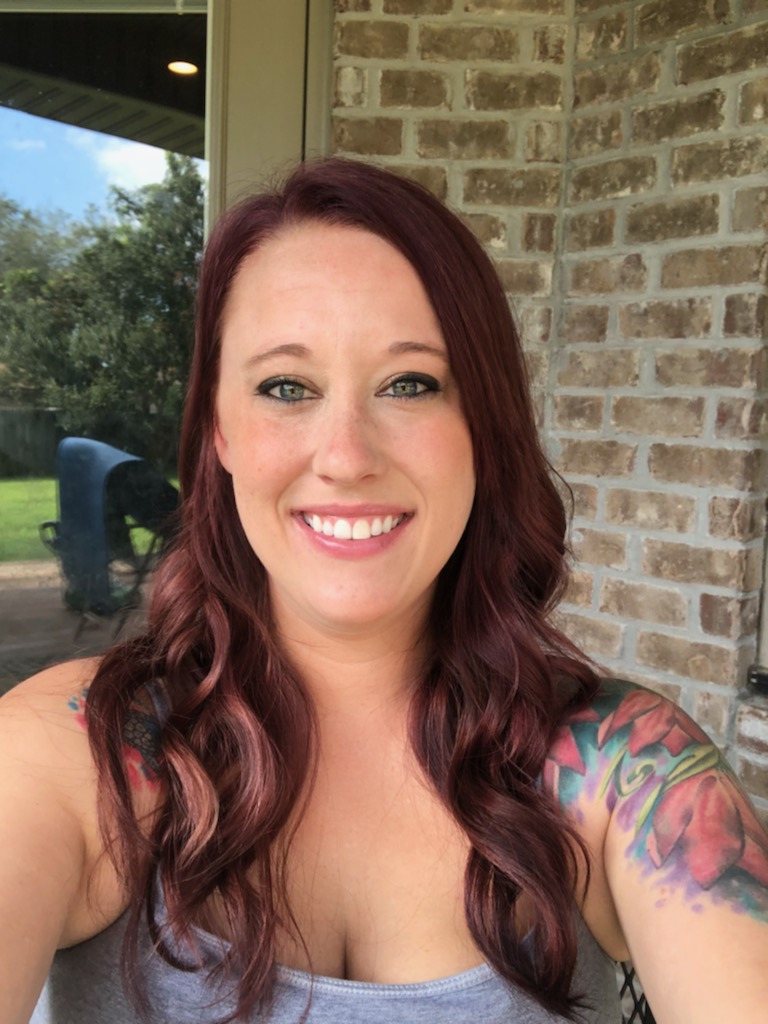 After leaving her home state of Michigan, Jenn joined the United States Navy and served five and half years before making the town of Gulf Breeze her home. She joined our team in November of 2019 but has worked in the field for 7 years. Jenn has a zoo of fur kids; Baloo the Great dane mix, Belle the Bull Terrier mix, and two kitties Astraia and Aurora. She's not only a mom to a few kids with paws but a mom to sweet little boy. If Jenn is not at work, she is spending time with her son at the beach or cheering on the University of Michigan. If you asked her where she will be in ten years, she'd tell you still working at Milton Animal Hospital.
Keep up the good work! — Karen S
You saw my sick cat without an appointment! Yay! You painlessly got us checked in, saw us, ran tests, provided immediate feedback, and did all of this quickly, professionally, and kindly. Thank you! — Jan R
Love you guys! Always nice ☺ — Raven J
VERY IMPRESSED! Thank you so much for your patience with me ☺ — Dan D