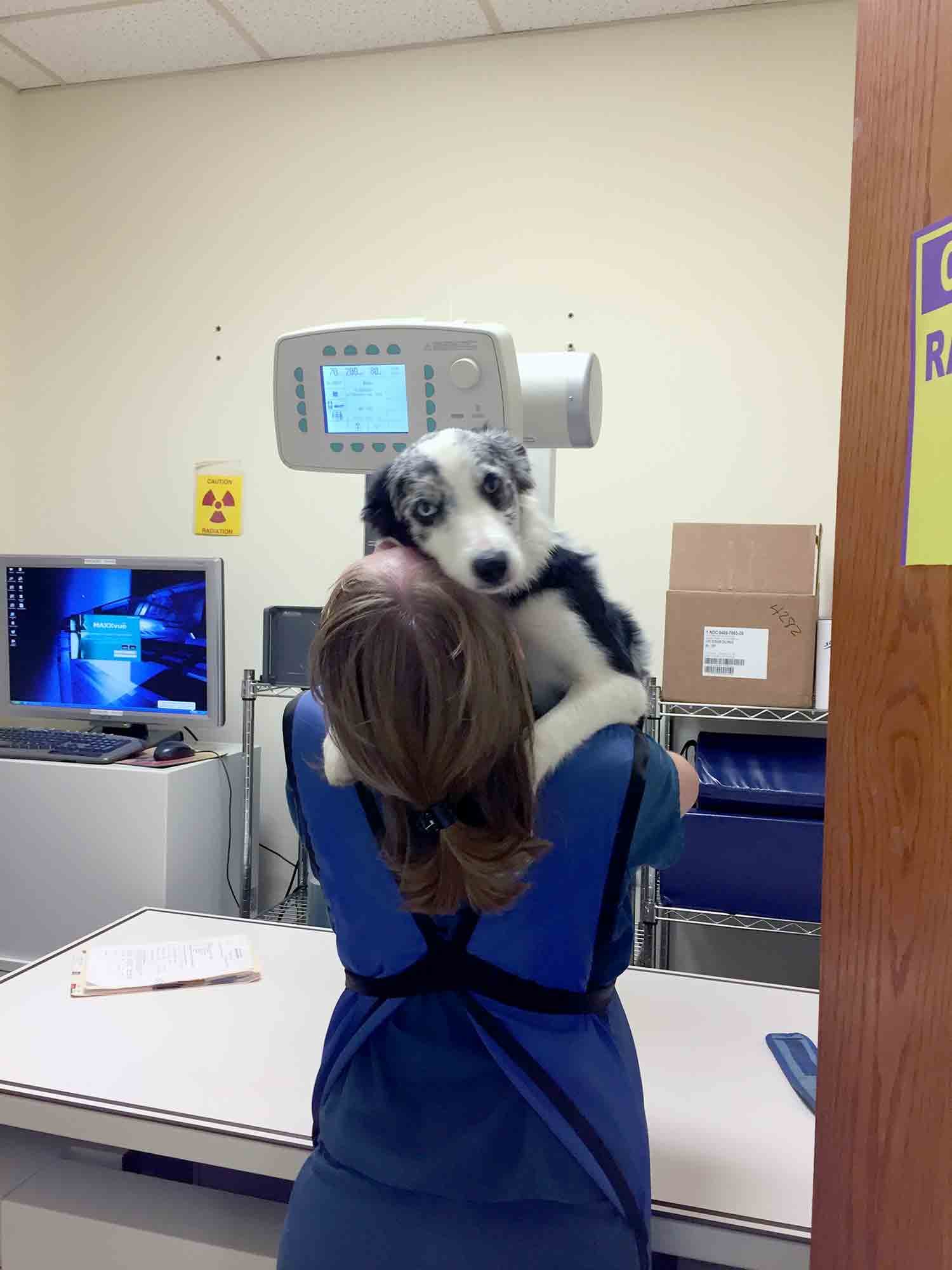 At Milton Animal Hospital, we provide a range of diagnostic services that allow us to diagnose your pet quickly and accurately. From our modern radiology suite to our in-house laboratory, we are here for you and your animal companion.
Radiology
Also known as x-rays, radiographs are high-resolution images of your pet's organs, bones, and tissues. These images help us diagnose conditions within minutes, ensuring your pet receives quick and efficient treatment. With the help of x-rays, we are able to diagnose:
Broken bones or dislocations
Tumors or foreign bodies
Dental cavities or disease
Ultrasound
Ultrasound examinations are an invaluable tool in the diagnostic process. This non-invasive procedure uses high-frequency sound waves to create images of your pet's organs in real-time. We partner with specialists to perform these examinations in-house, which help our veterinarians evaluate:
Heart function
Digestive and urinary tract health
Location of a tumor or foreign body
Endoscopy
Endoscopy is an excellent tool for viewing the digestive tract and obtaining biopsies. This procedure involves using a fiberoptic scope that contains a small yet powerful camera. Endoscopy allows us to quickly diagnose and manage a number of conditions, including:
Ulcers
Tumors
Foreign bodies
Infections
Inflammatory conditions
We also may be able to use endoscopy to remove foreign bodies or growths without the need for invasive surgery.
On-site laboratory
Laboratory testing helps us better understand your pet's health, whether it's obtaining a baseline throughout adulthood or analyzing a complex medical need. Our on-site laboratory allows us to obtain rapid results for a variety of tests, including:
Blood analysis
Urinalysis
Microscopic examinations
Specific tests for parasites and infections
We also partner with outside diagnostic laboratories for specialized testing, allowing us to get your pet the individualized care he or she needs.
Our hospital is here to serve you and your animal companion. Contact us today to learn more about how our diagnostic services might benefit your pet.
VERY IMPRESSED! Thank you so much for your patience with me ☺ — Dan D
Always a great experience! — Macy P
You guys are the greatest! — Robert B
Professional people work here. From the receptionist to the vet techs to the vet, they were all on top of things. They made my two appointments smooth and quick. They were thorough in answering any questions I had and had great communication throughout, even after the visit when I had to come back and pick up therapy dog health paperwork for my two dogs. I've lived in MI, CA, SC and down near Perdido area but Milton Animal Hospital is definitely one of the more pleasant vets I've been to. — Tyler S. & Vanessa Y.